15 hours' English tuition per week including English Skills, English Workshops and end-of-week presentation
Maximum class size: 12 international students**

**In exceptional circumstances, in order to place students at their correct level, maximum class size may be exceeeded
English Skills
On arrival, you'll be given a written and oral test and placed into an English Skills class appropriate for your age and level
Improve core skills, technical accuracy and enhance spoken fluency through engaging and collaborative sessions e.g. Life in a British School - research famous British Schools and design your own!
English Workshops
In these fun, task based sessions, you'll explore new topic areas. Learn through researching, discussing, collaborating and creating
Workshop topics vary week to week e.g. Book Design, Drama, Discovering Darwin, Engineering, Journalism, Video Blogs, Visual Poetry!
Choose a Workshop (on arrival) that interests you!
Example English Workshop: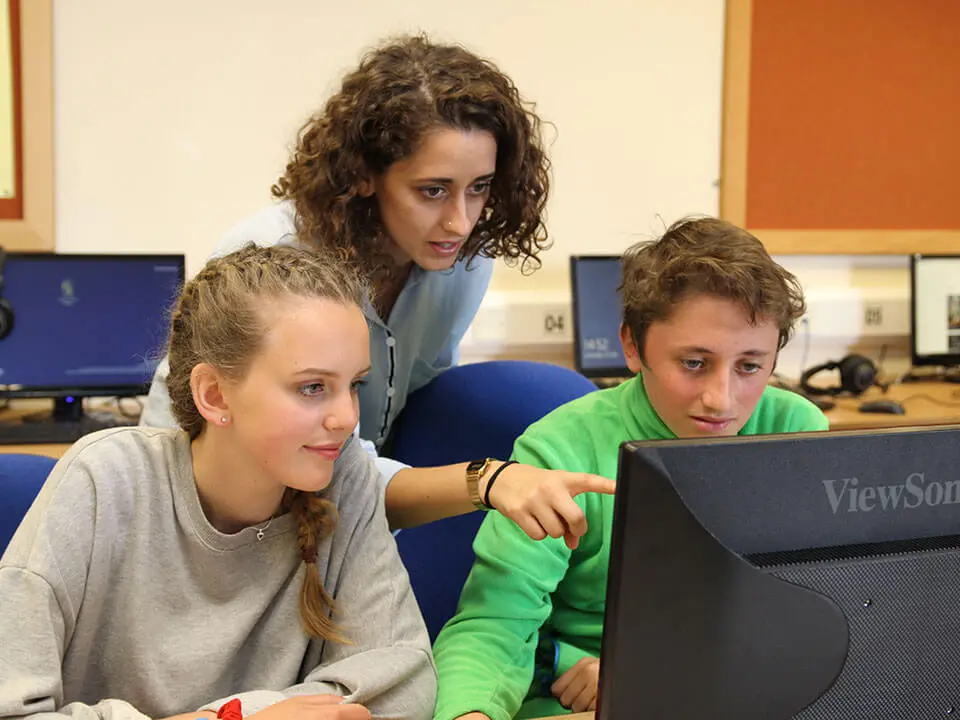 Understand what blogs are, how and why they are used
Identify and use different genres and writing styles e.g. article, report
Design a blog using blogger.com or wordpress.com