20 hours' tuition per week including English Skills, English Workshops, Active English and end-of-week presentations
Cultural study visits with your teacher enrich your experience
Maximum class size: 12 international students**

**In exceptional circumstances, in order to place students at their correct level, maximum class size may be exceeeded
English Workshops
In these fun, task based sessions, you'll explore new topic areas. Learn through researching, discussing, collaborating and creating
Workshop topics vary week to week e.g. British Quiz, Code Crafters, Nature ID Challenge, TED talks.
Choose a Workshop (on arrival) that interests you!
Example English Workshop: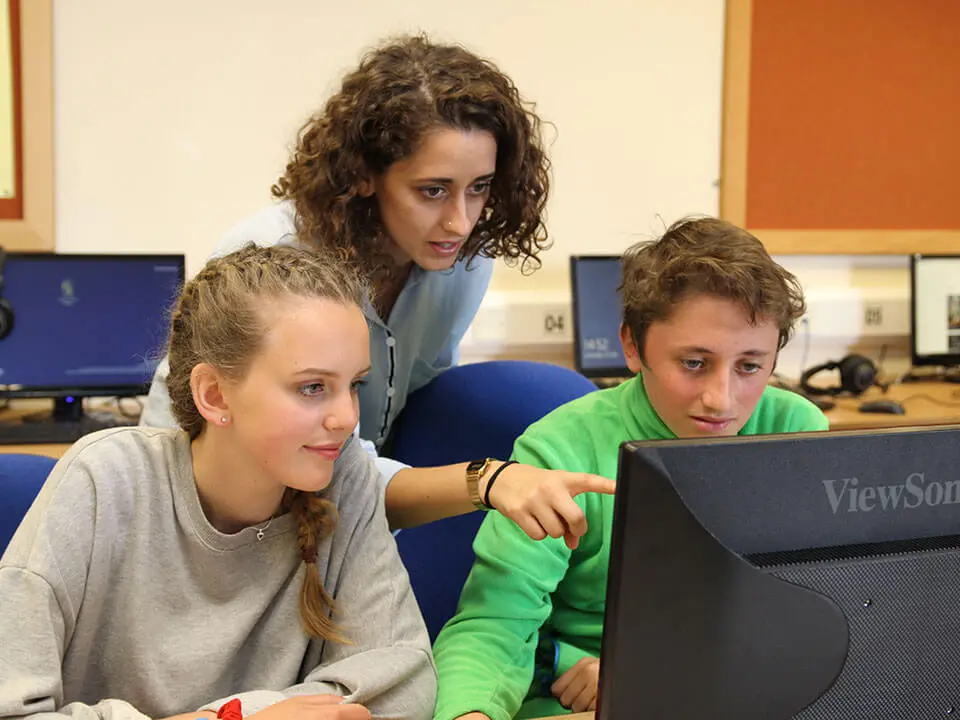 Understand what blogs are, how and why they are used
Identify and use different genres and writing styles e.g. article, report
Design a blog using blogger.com or wordpress.com
Active English
Visit Shrewsbury town centre with your teacher. Explore British culture as you practice your English with friendly local residents. You'll be amazed at how your confidence grows.
Projects may include:
Scavenger Hunt: Visit the castle, drop into the library, explore the winding medieval street
Local adventures: Discover Darwin's birthplace and learn about architectural styles from the Norman era to now!
Art & Culture: Take in an exhibition at the local gallery, compare the works, write your own reviews
Food lovers: Explore a supermarket and plan a British meal using local ingredients.
Example 'Active English':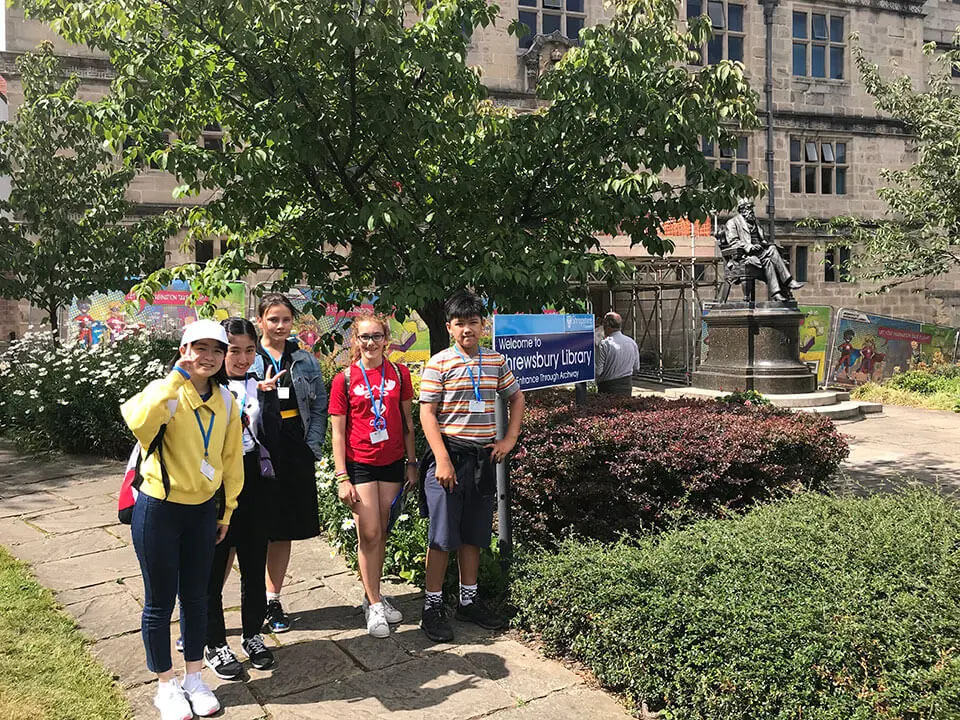 Visit Shrewsbury library and meet the people who work there
Learn about the Dewey system used by libraries to arrange books
Upon returning to school, write a short review of your favourite book